Klimt Cairnhill Condo Siteplan
Click Here for Enlarged Klimt Cairnhill Siteplan
Klimt Cairnhill Facilities Siteplan
Click Here for Enlarged Klimt Cairnhill Facilities Siteplan
---
Klimt Cairnhill Project Info
Nestled in the heart of District 9, Klimt Cairnhill is a freehold private condominium developed by Glopeak Development Pte. Ltd. This prestigious development is located at 71 Cairnhill Road, covering a site area of approximately 62,903.74 square feet. The development comprises a single 36-storey residential block, conserving an existing single-storey bungalow, and offering 138 residential units. Each resident is catered to with ample parking, including 138 carpark lots (6 of which are EV lots) and 3 handicap lots.
Designed by DP Architects Pte. Ltd., Klimt Cairnhill is a testament to modern living, boasting a plot ratio of 3.74. The development is not just a place to live, but a community, with facilities such as a 50m Lap Pool, Aqua Gym, Leisure Pool, Dining Terrace, Grand Arrival Porch, Gym, Entertainment Room, Conserved Bungalow Clubhouse, Kids' Pool, and a Children Playground.
The project is expected to reach its Temporary Occupation Permit (TOP) by October 3, 2025, and legal completion by October 3, 2028. With its prime location and comprehensive facilities, Klimt Cairnhill offers a luxurious lifestyle for its residents, blending the charm of conservation with the convenience of modern living.
| Project Name: | Klimt Cairnhill |
| --- | --- |
| District: | 9 |
| Developer: | Glopeak Development Pte. Ltd. |
| Address: | 71 Cairnhill Road |
| Tenure: | Freehold |
| Site Area: | 5,843.90 sqm / 62,903.74 sqft |
| Type of Development: | Private Condominium |
| No. Of Units: | 1,38 residential units |
| No. of Blocks/Storeys: | 1 Blocks of 36-Storey Residential Development with Conservation of existing Single Storey Bungalow |
| No. Of Carparks: | 138 carpark lots (incl. 6 EV lots) and 3 handicap lots |
| Plot Ratio: | 3.74 |
| Architect: | DP Architects Pte. Ltd. |
| Landscape Consultant: | STX Landscape Architects |
| Main Contractor: | Low Keng Huat (Singapore) Ltd. |
| C&S: | DP Engineers Pte. Ltd. |
| M&E: | DP Engineers Pte. Ltd. |
| Conveyance Solicitor: | Rajah & Tann Singapore LLP |
| Facilities: | 50m Lap Pool, Aqua Gym, Leisure Pool, Dining Terrace, Grand Arrival Porch, Gym, Entertainment Room, Conserved Bungalow Clubhouse, Kids' Pool, Children Playground |
| Developer Licence: | C1378 |
| Project Account No.: | UOB Ltd for Project A/C No. 451-311-623-8 of Glopeak Development Pte. Ltd. |
| Expected Date of TOP: | 03-Oct-25 |
| Expected Date of Legal Completion: | 03-Oct-28 |
---
Klimt Cairnhill Condo Location Map
Click Here for Enlarged Klimt Cairnhill Condo Location Map
---
Luxurious Interior at Klimt Cairnhill Condo
---
---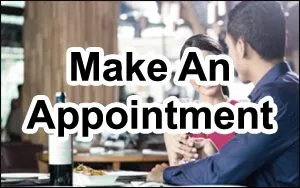 Klimt Cairnhill
Proudly Developed By:
---